You know those days where everything just goes wrong? That's the kind of day i'm having today. A shitty day. 
I woke up with a headache and felt really weak this morning. Then I hit my leg against a table and everything is just driving me nuts. 
If you don't know, a shitty day is also the same thing as a bad day. Everyone has a shitty day even though some people have it more frequently than others. Shitty days are hard to get through so I've helped you put together some really helpful tips, I hope it turns your day around.
What do you do when you're having a shitty day?
Well I have some tips:
As hard as it may be, talking to someone tends to ease you of your pain. Talk to someone you're very close to and would listen to you without questioning you.
I think everyone can count this as a solution. You just play a song that goes with your mood. Create a killer playlist and jam. Listen to Lizzo or any other artiste you like, sing along.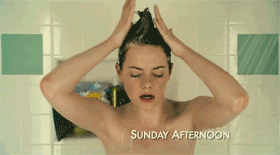 Just relax.
Working out is a really good way of letting out of your frustrations, so for sure it will definitely help in getting over your bad day.
Staying cooped up in the house all day might not help but if you have a car, you can just go for a drive.
Please if you feel the need to cry, just do it. Just because your're crying doesn't mean your're weak or anything. Just let it out.
Pamper yourself. Give yourself a facial massage or go get a massage at a spa. Cook yourself something you've been craving or you buy it. Just take care of yourself.